"But just as you excel in everything – in faith, in speech, in knowledge, in complete earnestness and in your love for us – see that you also excel in this grace of giving" – 2 Corinthians 8:7 (NIV)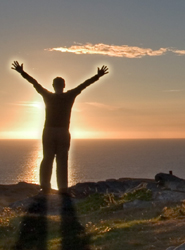 God gives all of us the great privilege of partnering with Him in preaching the Gospel. Awesome Church is committed to reaching people with the 'Good News', unleashing unprecedented levels of compassion, and creating devoted followers of Jesus Christ. We do this with a full commitment to bring the message of hope and love that comes through Jesus Christ.
Growing in generosity is part of growing as a Christian, and consistent giving enables us to plan ahead as a church. The whole range of ministry at Awesome Church with children, young adults, families, the elderly, our training activities, our mission work, television and much more, is dependent, under God, on the generous giving of Church family members and those who desire to support the Kingdom of God.
Sowing Financial Seed into the Kingdom of God is guaranteed to result in a plentiful Harvest. There are some options to giving at Awesome Church:
Electronic Transfer
This is the best way to give as it means more consistent giving and easier budgeting. All you need to do is set up a regular transfer from your account. This can be done at the bank or via the internet. You can schedule your payments and change them at any time. Payments can be made anonymously. Our Bank Account Details:
■ Account name: Awesome Church Incorporated
■ Account No: 216652
■ Bank: WESTPAC Branch: Five Dock
■ BSB: 032-082
Credit Card
If you would like to donate by Credit Card, please phone our church office
on 02 9898 1429 between 10am and 2pm on Wednesday to Friday.
TITHES & OFFERINGS
God's Plan for Your Prosperity
There is a very powerful scripture in the Holy Bible which describes the result of having a covenant relationship with God.
"By Humility and the Fear of the Lord Are Riches and Honour and Life." – Proverbs 22:4
This is God's promise to us which reveals His heart towards 'man' and our response to this proves our heart towards Him. The basis of bringing Tithes and Offerings to God is birthed in our heart's response and our desire to want to honour the Lord and GIVE BACK to His kingdom here on earth.
The first mention of the word TITHE is found in Genesis 14:18-20, 22 "Then Melchizedek king of Salem brought out Bread and Wine; he was the priest of God Most High. "And he Blessed him and said: "Blessed be Abram of God Most High, Possessor of heaven and earth; And blessed be God Most High, Who has delivered your enemies into your hand." And he gave him a TITHE of all. "But Abram said to the king of Sodom, "I have raised my hand to the Lord, God Most High, the Possessor of heaven and earth."
Abram gave Melchizedek a TITHE (This word means a TENTH) in response to the Priest presenting Abram with 'Bread' and 'Wine' which is a type and shadow of Communion. Abram made a Covenant with God by raising his hand to heaven as a sign of honour towards the Lord in this area of offerings. This is a beautiful picture of God's response to 'man' and 'man's response to God. This is a heartfelt desire to want to bless the Lord through the Priest by giving a Tithe.
The first mention of Tithing is important because it lays the foundation for giving to God. This occurrence happened 400 years before the Law of Moses was given which gave clear instructions on Tithes and Offerings. However, God's intention has always been that we would respond to Him with a heartfelt desire to give rather than being instructed by-laws to do it.
Up until the Laws of Moses were given on Tithing the term FREE-WILL OFFERING is used throughout the Book of Exodus. Notice the term FREE WILL in other words YOU will to freely give. The children of Israel brought a freewill offering to the Lord, all the men and women whose hearts were willing to bring material for all kinds of work which the Lord. Exodus 35:29
The emergence of a new Hebrew Nation with at its core the Tabernacle of Meeting required great expense for the service of the Levitical Priest's hence the Tithes and Offerings but unfortunately, not everyone desired to FREELY GIVE so Laws were introduced to compensate for this.
The next use of the word Tithe is found in Leviticus 27:30 'And all the Tithe of the land, whether of the seed of the land or of the fruit of the tree, is the Lord's. It is holy to the Lord.' Here it describes Whom the Tithe belongs to; God. What we have established is that the TITHE which belongs to GOD means 10% of what we earn and it is given to God as a HEART-FELT RESPONSE of our Covenant with Him.
Saying that Tithing is a Law based action reveals a lack of understanding of the subject.
NEW TESTAMENT GIVING
As Christian's who are under the New Covenant and recognise the Lordship of Jesus Christ GIVING of our finances is predicated by our heart's desire and purpose. "But this I say: He who sows sparingly will also reap sparingly, and he who sows bountifully will also reap bountifully. So let each one GIVE as he PURPOSES in his HEART, not grudgingly or of necessity; for God loves a cheerful giver" 2 Corinthians 9:6-7
If a person PURPOSES in his heart to give TITHES and OFFERINGS than the promises attached to Tithing will be activated as God's Word has been set and His outcomes are always predictable. Notice verse 6 'Sows BOUNTIFULLY will reap BOUNTIFULLY'.
The moment you determine in your heart to make a Covenant with God through Tithing you can expect the great and precious promises of Malachi 3:10-12 to be activated.
COMMON SENSE GIVING
Apart from having a heart-felt desire to give and obedience to the scripture from the Holy Bible, there are also very practical reasons to give in to the work of the Lord. Every Christian should be established and planted in a local Church and as good stewards of our finances, it stands to reason that any ministry will require finances to function. It is also important that where you give has integrity and transparency in the management of all finances.
There are real expenses to operate a Church and here is where 'common sense' is needed. Properties need to be paid for and maintained. Staff need to paid and rewarded for the work they do. Reaching out with the Gospel can not be done on prayer alone as some might argue.
As the scripture says Joshua 24:15 "But as for me and my house, we will serve the Lord.' I have determined and purposed in my heart that a TENTH or 10% of my earnings go directly into Awesome Church for the direct purposes of Honouring God, Supporting His Church, Blessing Others and Proving my Trust in the Lord with my money."
Ultimately some will come up with any excuse not to give and this is between them and the Lord and may have something more to do with where their heart is towards giving, being generous and having a purposeful view of the Church.
WHAT TITHING SAYS
Tithing says I am OBEDIENT to Your Word.
Tithing says I am in CONTROL of my Finances.
Tithing says I am GENEROUS in my Giving.
Tithing says I Worship you, Lord, with a TANGIBLE Gift.
Tithing says I am SOWING towards Eternal Rewards.
Tithing says I SUPPORT my Local Church.
Tithing says I Recognise the Tithe BELONGS to God.