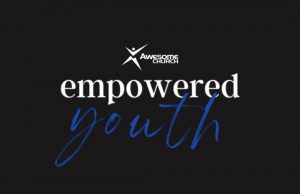 Our Youth Team of dynamic and influential leaders who are sold out for the cause of Christ and to building the next generation of young people.
EMPOWERED YOUTH ministry is dedicated to teaching the next generation to walk in faith, hope, and love. Our desire is to see young people find their destiny in God and walk in it! Be not moved by the world, the culture, the music, and many other influences, but with an attitude and a character that promotes faith, hope, and love knowing that it's ok to be different and unique and walking in their God-given purpose.
EMPOWERED YOUTH ministry is empowering a generation committed to reflecting the Love of Christ amongst their family and friends. Empowered Youth Ministry is a group of passionate young people who stand for justice, walk unashamed of the gospel and despite their age lead the way as examples to all.
We have a powerful and fun program scheduled for Empowered Youth, with many great speakers and events purposed to empower and build a stronger relationship with God!
Our EMPOWERED YOUTH NIGHT takes place on Friday and is a high powered night of fun, games, and worship presented with a very Youthful and enthusiastic way.
1 Timothy 4:12 declares . . .Let no one despise your youth, but be an example to the believers in word, in conduct, in love, in spirit, in faith, in purity.